Your perfect one stop shop solution
We help you carry the vision of having your own brand of supplements to the actual tangible products that you will feel proud of selling.
We will guide you through
You will have the opportunity to actively take part in the creative process of designing your own labels or you can let our experienced team of designers handle every aspect of design for you.
Starting a new supplement company?
We can also help you create the perfect trademark that best communicates your company's vision.
Health Genesis Private Label is the perfect solution
Health Genesis® is your perfect one stop shop solution for graphic design services at reasonable rates. Our creative in-house team can design captivating labels and 3D renders, logo design, shrink sleeves, product packaging, web site banners and other images.
In addition to the above referenced services, we are open to any requests. Design services can be created for you by our professional development team at a rate of $85.00 per hour. An estimate of the final price, based on the scope of work needed, will be provided to you upon request. A 50% deposit will be required to begin any design work and printing costs will be quoted as a separate charge depending on the type of work, size, and quantity.
If you are interested in any of the above referenced services, please contact us.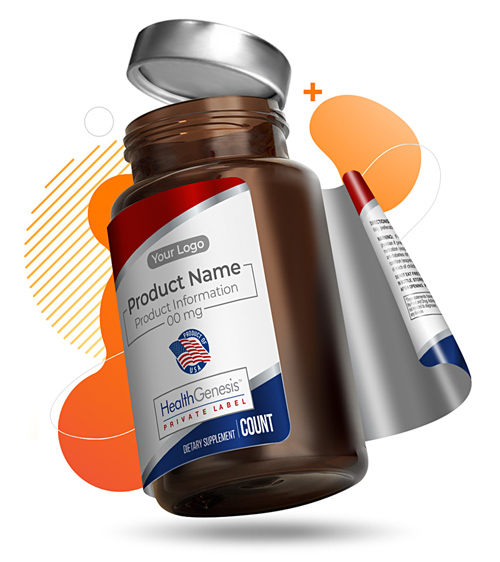 Website / Social Media Banners and Images