Bulk, Caps, Tabs, & Softgels
Choose from a variety of formulations
With over 330 vitamins and supplements always available in bulk, we offer a wide array of choices in order to help you save when ordering bulk quantities.

Our bulk supplements are available in several different forms such as tablets, caplets, capsules, Vcaps, softgels, liquids and powders, which you can either make available for resale, or use for bottling or packaging at your facility.

For a complete list of our bulk supplements please contact us.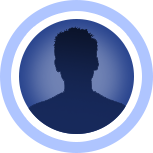 Doing business should be made easier, not more difficult. Health Genesis has made my business more profitable by taking care of even the smallest detail.